#blackexcellence of the week: the black panther movie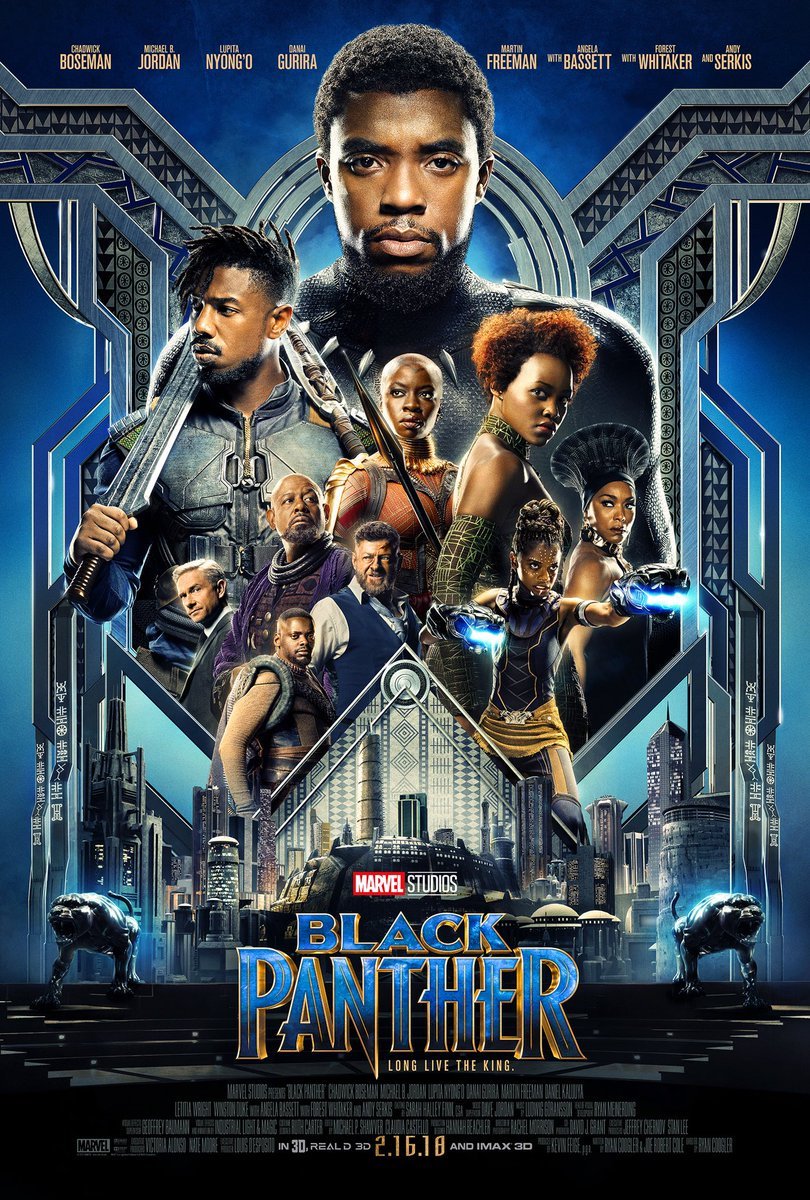 Four words: It's about damn time.
Yesterday, Marvel Studios released the official trailer for the new Black Panthers film (not to be confused with the political movement of the 60s and 70s). And after watching it, I can honestly say my wig was snatched, and I don't even have one.
For the past ten years, there has been a string of Marvel Universe films and at the same time push for diversity & inclusion in Hollywood. Where it intercrosses with Marvel is there are very few people of color that are superheroes. Most of the times they are either sidekicks (like the Falcon) or aren't as active as their peers (Storm). With the arrival of the Black Panthers film, black people (particularly black women) are front and center which is a first for a Marvel Comics film.
It is directed by Ryan Coogler who has made a splash in Hollywood with his award-winning films Fruitvale Station and Creed and will be featuring the very best of Black Hollywood. The cast includes Chadwick Boseman (42, Get on Up), Michael B. Jordan, Lupita Nyong'o, Danai Gurira, Angela Bassett and Forest Whitaker.
For those who are like me and is excited asf* for the film but no clue of what the movie is about here is a synopsis I snatched from Comicbook.com:
"After the events of Captain America: Civil War, King T'Challa returns home to Wakanda. He soon finds his sovereignty challenged by factions within his own country. When two enemies conspire to bring down the kingdom, T'Challa must team up, as the Black Panther, with C.I.A. agent Everett K. Ross and members of the Dora Milaje—Wakanda's special forces—to prevent a world war."
When the poster for the movie was released back in June, it was slammed for being "too black and militant." But the gag is......Black Twitter was clearly unbothered.
So on February 16, 2018, catch black folks in theatres getting in formation for the Black Panther. How about that?
https://www.youtube.com/watch?v=xjDjIWPwcPU
*as fuck