In Honor of National One-Hit Wonder Day: Issa Playlist for Y'all​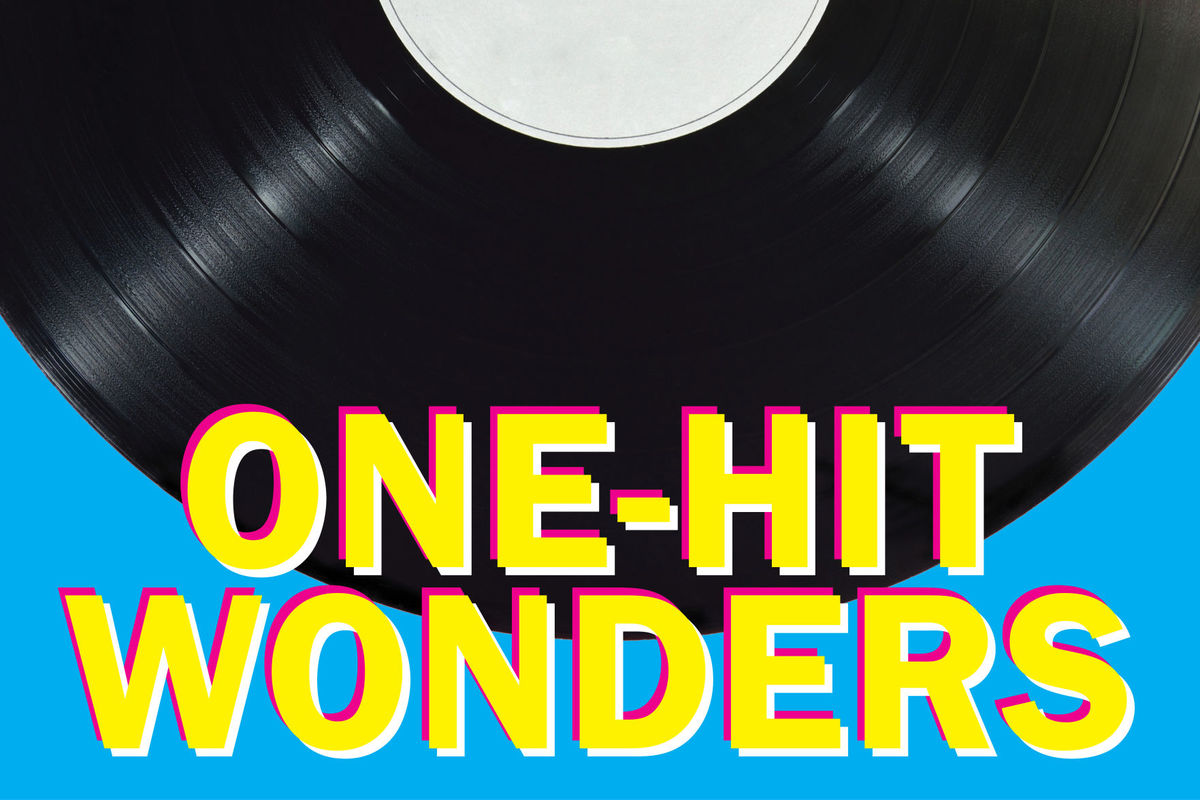 Today, Sept. 25 is National One-Hit Wonder Day, where we celebrate the artists who rocked the pop fame circuit for 15 minutes before fading into obscurity. One-Hit Wonder Day was established by music journalist Steve Rosen back in 1990 to pay tribute to those who have had their five minutes (or less) of fame and subsequently vanished, leaving us only a catchy (hopefully!) tune to remember them by.
Here are the one-hit wonders I grew up on.
You Gotta Be - Des'ree (1995)
Peak: No. 5
If you ask me this one of those songs where you only know just the song and not the artist as well. When I'm unwinding on a day I have no immediate responsibilities, or I'm on the train, this song is a great listen. British-born Des'ree never had another single or album (post-1995) that matched the success of "You Gotta Be" and its' accompanying album in the States. She hasn't released any new material since 2003.
https://www.youtube.com/watch?v=AZ6lk3XRp8c
2. Gotta Tell You - Samantha Mumba (2000)
Peak: No. 4
Samantha Mumba was a young, fresh-faced pop star of the Y2K era a la Britney Spears meets Janet Jackson but from Ireland (of Zambian descent). Her upbeat dance-flavored song "Gotta Tell You" rose to No. 4 in Dec. 2000 but Mumba would never see the upper reaches of the top 40 again later being dropped from her label in 2002.
https://www.youtube.com/watch?v=gQMV1iQ-Xsc
3. 'Hit 'Em Up Style (Oops!) - Blu Cantrell (2001)
Peak: No. 2
This is the ultimate kiss-off anthem to the man who cheated and forced you to max out his credit card for "all the hard times."
https://www.youtube.com/watch?v=LMOKlXfXn50
4. Girlfight (featuring Lil' Jon & Big Boi) - Brooke Valentine (2005)
Peak: No. 23
Don't act like this song didn't make you wanna beat up somebody and when you didn't even have a beef with anyone. Did females really need a song to fight too? 12 years later, she now a star on Love and Hip-Hop: Hollywood.
https://www.youtube.com/watch?v=MhBM7H-ggvY
5. No More (Baby I'ma Do Right) - 3LW (2000)
Peak: No. 23
3LW was a teenage version of TLC (two singers-one rapper) but had Destiny's Child-like management issues that ultimately led to their demise, but we'll always have pop-R&B bop about telling a boy in ninth grade to be a man and to buy them, Kate Spade.
https://www.youtube.com/watch?v=drvS9w-lTMc
6. Never Had A Dream Come True - S Club 7 (2001)
Peak: No. 10
After Simon Fuller was dismissed by the Spice Girls as their manager, he founded the seven-piece group of young teenagers (4 girls, 3 boys) and named them S Club 7 who rode the Disney co-signed teen pop wave of the late 90s'/early 00s.  Their tender pop ballad "Never Had A Dream Come True" was their only song (of four albums released) that made an appearance on the American pop charts.
https://www.youtube.com/watch?v=Tnow8LJCVPM
7. He Loves U Not - Dream (2001)
Peak: No. 2
Bad Boy CEO Puff Daddy signed the group in 1998, and they became the female version of N'Sync for a brief period from 2000-2002. Their most notable hit? A song about a teenage love triangle.
https://www.youtube.com/watch?v=IDjI3SD4Cr4
8. Don't Wanna Fall in Love - Jane Child (1990)
Peak: No. 2
I first heard this song as the cover version by Kimberly Wyatt of the Pussycat Dolls. The synthesizer used in this song is as insane as the message that falling in love is dangerous.
https://www.youtube.com/watch?v=zWd__w5UWVc
9. Oops (Oh My) (featuring Missy Elliott) - Tweet (2002)
Peak: No. 7
Tweet. Tweet. Tweet. Can't you see? The gag is that it's your vocals that hypnotize me? So what this was her only major pop hit? It sure was on heavy rotation back in BET's prime 106 and Park days. And the lyrics were subliminal enough that I didn't realize it was about masturbation until I was 19. Tweet is undeniably slept-on as an R&B singer-songstress. Check out her most recent album Charlene, her first in over 11 years.
https://www.youtube.com/watch?v=Hb37Nh_Sg4g
10. Never Leave You (Uh Oooh, Uh Oooh) - Lumidee (2003)
Peak: No. 3
Probably what makes this song memorable was it being the soundtrack to my summer '03 as a native New Yorker along with other dancehall-tinged songs at the time.
https://www.youtube.com/watch?v=TBGUFzGnsII
11. Me & U - Cassie (2006)
Peak: No. 3
Ok, this is the best one-hit wonder song of all-time; makes me wonder why Cassie found another hit again. I can literally remember this slick-slinky R&B jam with a Janet-inspired video being played non-stop on BET's 106 & Park throughout the whole summer of 2006. My (white-ass) music teacher back in elementary school even had something to say about it too.
https://www.youtube.com/watch?v=zVJ5gsLeCSM
12. Thong Song - Sisqo (1999)
Peak: No. 3
Apparently, Sisqo is not a one-hit wonder (his song Incomplete went. No. 1), but he is a one-hit wonder in my book because this is the only memorable song from him by most pop fans.
https://www.youtube.com/watch?v=Oai1V7kaFBk